Mammoth retailer Target recently revised its estimate of stolen credit card data to over 70 million cards. This was an astounding breach and a reminder to be aware of any identity theft and bank account safety at all times. Here are a few tips on the best ways to use payment conveniences and still protect your money:
If you're itching to go abroad this summer but can't afford the usual exorbitant prices, try visiting these alternatives to major cities. According to PriceofTravel.com, here are 8 great international destinations you can actually afford, based on its 3-Star Index, which includes a room in a 3-star hotel, a taxi ride, a cultural attraction, and three mid-range meals with beverages:
In Donald Trump's 2004 book, Trump: How to Get Rich*, he dedicates an entire section to the secrets of negotiation. I think you'll be amazed to know how much the dealings of a multi-billionaire relate to business at any level.
Here are some of the tips he shares for successful negotiation:
Have you ever noticed that some of your most innovative thoughts have happened at the oddest times? The reason for this is that your brain wasn't occupied with your ongoing "to do" list, so it was finally free to explore new ideas.
If you want to do more creative thinking, then you need to establish a system for organizing your tasks. Begin by collecting them in an in box. What should you do with the items once you've accumulated them? According to David Allen, the best-selling author of Getting Things Done, the first step is to ask, what is it? Is it actionable? If you can't act on it, then put it into one of three categories: reference, such as a noteworthy article;someday-maybe, which is a task that you might do later; and trash. The filing principles we're discussing here work equally well with manila folders and a circular file, but in our example we'll be using Microsoft Outlook.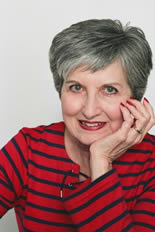 Born between 1946-1964, the generation known as the Baby Boomers will begin to retire in large numbers, substantially shrinking the labor force in the US. As a result, Social Security, Medicare, and other government programs will be significantly affected over the next several years. In fact, the Social Security Advisory Board (SSAB) estimates that, by 2030, about 20% of the American population will be 65 years old or older.
With rising costs of living and a dwindling budget to accommodate the elderly and disabled, we will see increased usage of the reverse mortgage. This loan allows equity to be taken out of the home to meet day-to-day expenses, and was designed in the late 1980s to help those who owned property, but lacked sufficient income to live on. However, there are benefits and disadvantages to be considered before going into this type of loan.
More Articles...
"In October of 2012 I purchased a home – a very big step for me as a recent widow. Joanne went above and beyond with her advice and commitment to get me the best interest rate available. I could call her or email her day or night and she would always respond promptly. I would ( and have) recommend her to my friends, family and associates. Joanne is very efficient, professional and a sincere pleasure to work with."
–Gail, Albany
646 Plank Road, Suite 102 Clifton Park, New York 12065
518.982.0480 | Office
518.982.0483 | Fax
NMLS# 872824